@Danny:  
Hey man, thanks for the feedback.  I will look into this Coldburger guy.  
Also the Riot Games art is awesome with respect to foreshortened figures - definitely good to study from for figures in perspective.
However, my goal with the perspective drills isn't to focus on drawing just figures in perspective but to draw whole scenes in perspective, i.e. to be able to place figures into scenes inside rooms, in a city street etc., do you have any pointers in that direction?
Also, I will work harder to be more confident about my mark making so that my my brushstrokes represent what they are supposed to represent.
Did some more rendering on this man praying piece - gonna move on now but any further critiques would be appreciated so I can take them forward onto my next piece.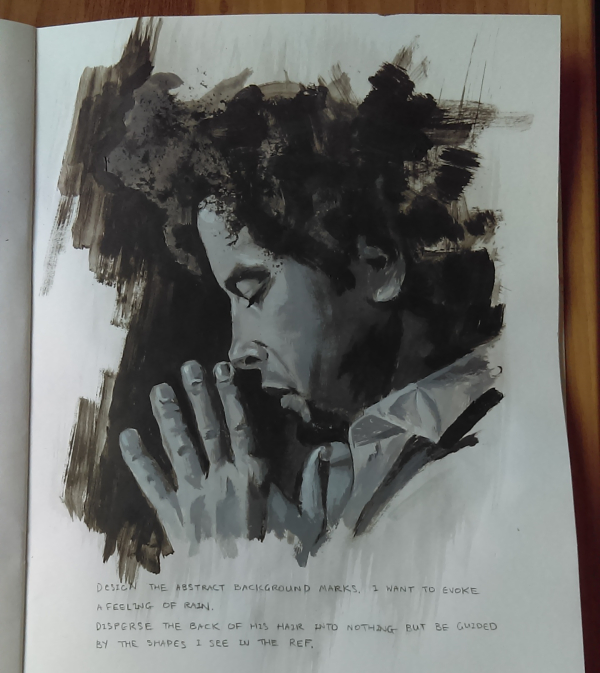 ---
"Today, give a stranger one of your smiles. It might be the only sunshine he sees all day."
 -- H. Jackson Brown Jr.
CD Sketchbook