I've been pressing on with drawing from imagination.
I've been asked to do a few paintings by my church so will use this project to improve my drawing from imagination.
The thing I'm experimenting with at the moment is using an iterative process:
1. I draw something from imagination.
2. I study it and make notes on how I can improve it.
3. I do some research.
4. I repeat from step 1 until I am pleased with the result.
I am also taking onboard the advice you guys have been giving and started doing studies from the skulls resource that Pubic Enemy provided (thanks dude).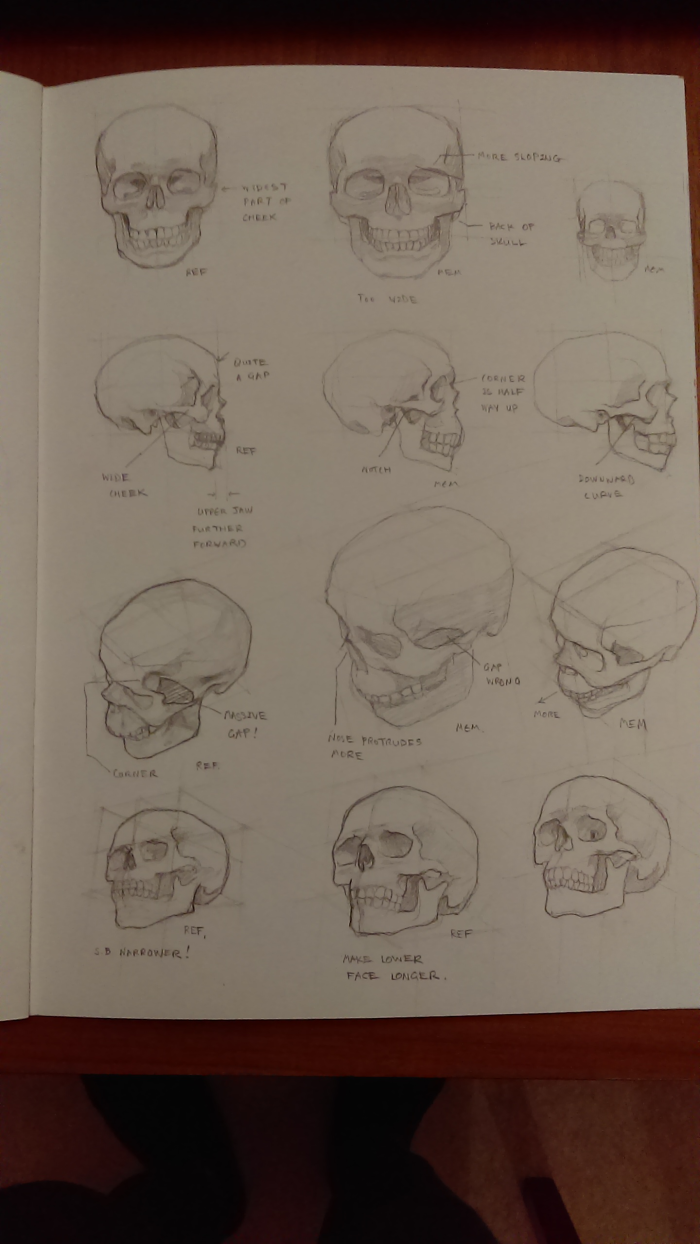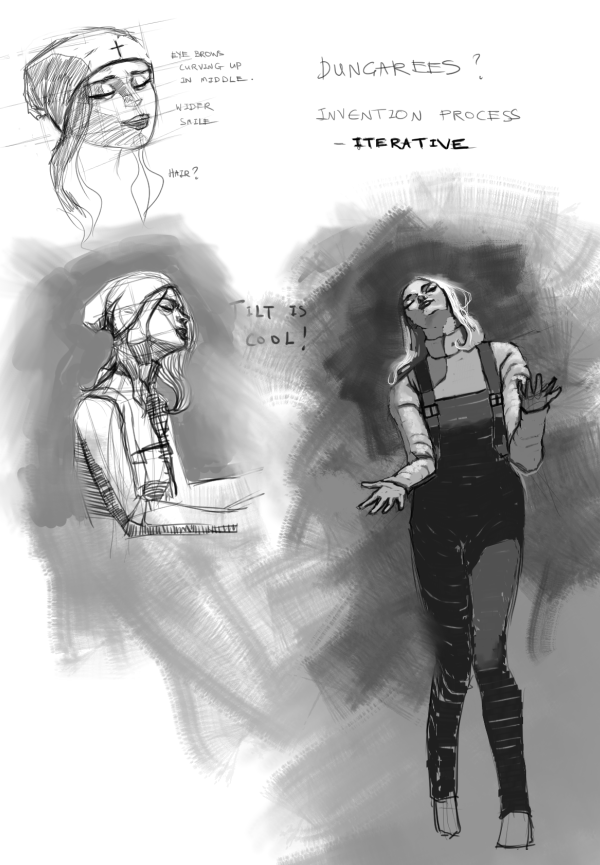 ---
"Today, give a stranger one of your smiles. It might be the only sunshine he sees all day."
 -- H. Jackson Brown Jr.
CD Sketchbook