Pressing on with inventing stuff from imagination.
I trying not to be such a slave to references any more - instead of just copying a reference straight off - I reckon it is better just to use it as research and maybe only take one aspect of the reference and use it in my work.  Maybe I will just grab the lighting design from one reference, maybe the tilt of the head from another and maybe a costume design from another.
Also I am trying to emulate my traditional workflow as I work digitally - eventually this project will be done traditionally.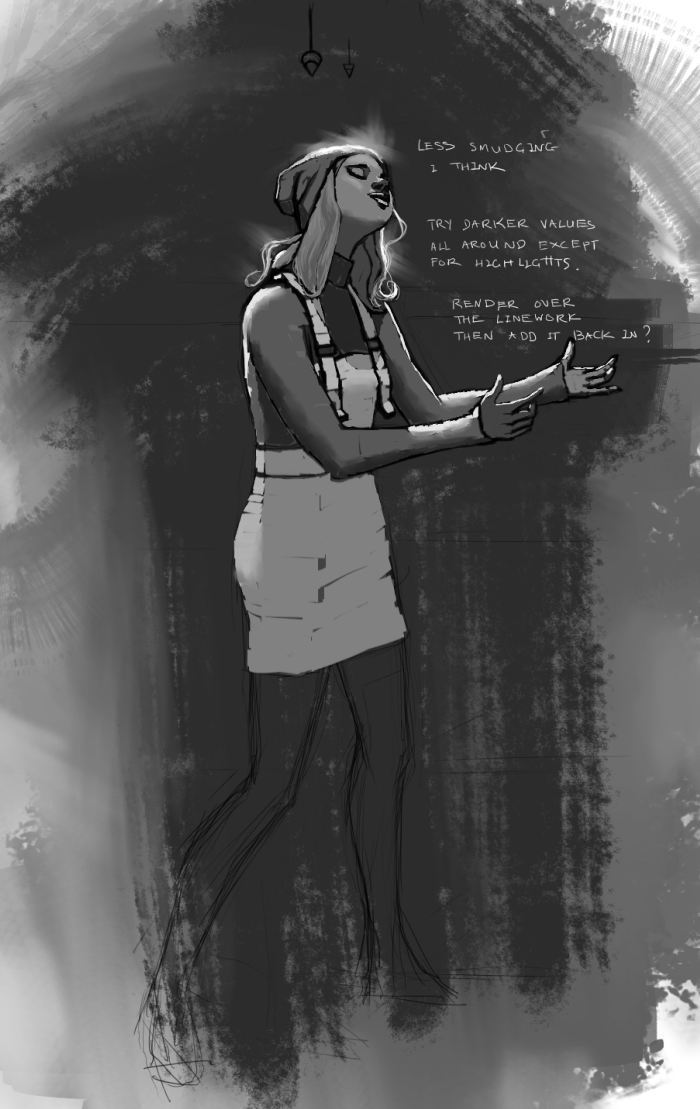 ---
"Today, give a stranger one of your smiles. It might be the only sunshine he sees all day."
 -- H. Jackson Brown Jr.
CD Sketchbook