@Chubby_cat: Yeah definitely, invention is hard!  Thanks for dropping by - all the best with your inventions :).
@Rotohail: That's useful to hear that you approached invention from the opposite direction - do you mean you started off inventing and then started to use reference?  Also thanks for calling me out on the hands - I need to do some hand studies at some point :).  These last two are some studies for a painting someone asked me to do - a young woman in a state of adoration to God.  I'm not familiar with "The AO" show - what is it about?
@Pubic_enemy: Thanks dude, I'm glad the peacefulness came through :).
Re-did the rendering on this last sketch and then went back and put in some linework over the top.  Seems like an inefficient process when done digitally since I could have just rendered on a layer below the linework and got a similar result but I am going to try to do this traditionally next so I wanted to practice this approach.
I think the more subdued rim-lighting works better?
And I think I prefer the lighter dungaree-dress and the darker jumper combo - anyone got any opinions?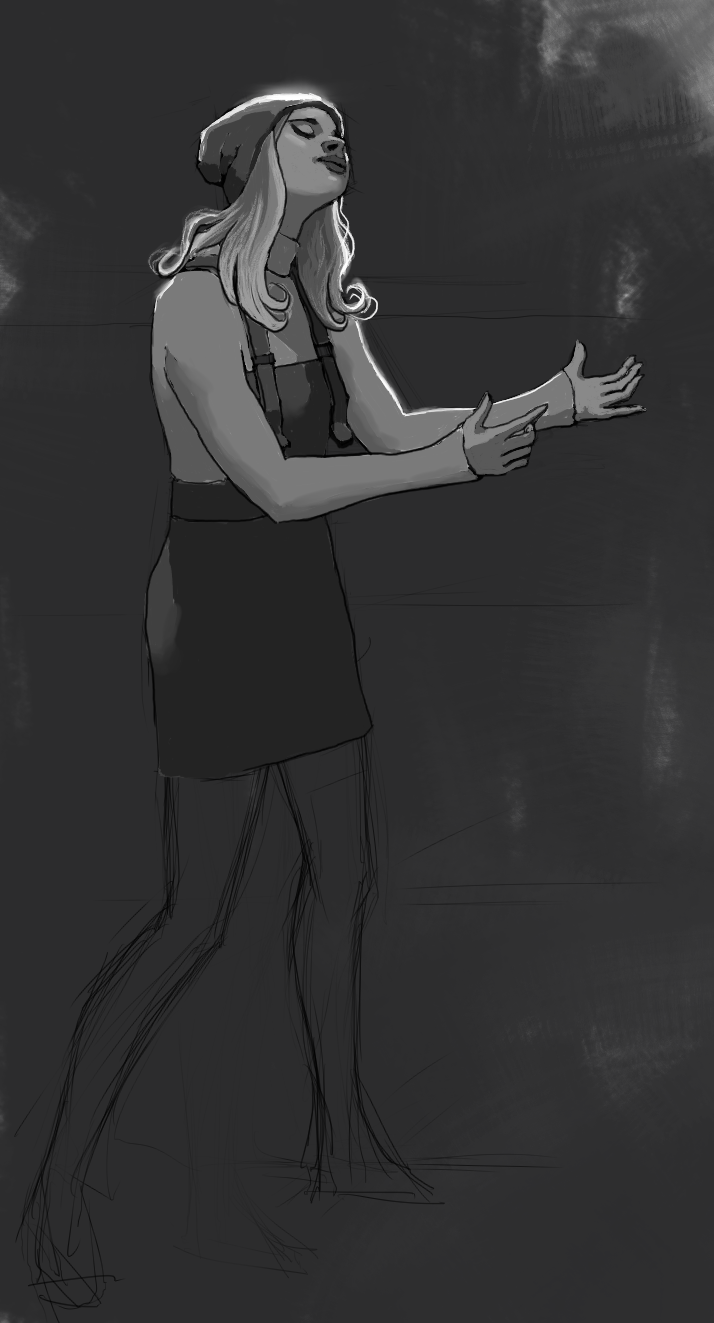 ---
"Today, give a stranger one of your smiles. It might be the only sunshine he sees all day."
 -- H. Jackson Brown Jr.
CD Sketchbook