@Pubic Enemy:  Thanks man - glad the 3D construction came through - I agree about alternating between reference and invention.
@Cgmythology:  Thanks for dropping by dude.
@Leo Ki:  The people I did this for wanted a comic-book feel to it so I wanted the lines to show through - but I agree that the chair lines were probably too strong.
@Graphicnovelist:  Yeah I like to paint traditionally as well as digitally.  You read the sword-shooting-crossbow right - although I call it a "swordlauncher" :).
Been a bit busy with one thing or another recently but I saw that Gimp 2.10 is out so I thought I'd give it a spin for old times sake as it was my first digital art tool - took me ages to work out how to use the smudge tool again.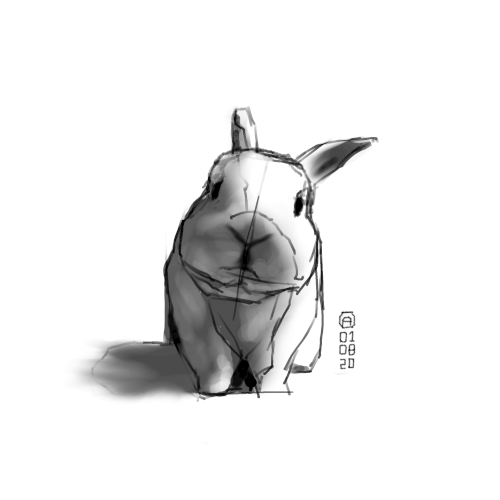 Then I tweaked the brush dynamics to give a more natural stroke:
---
"Today, give a stranger one of your smiles. It might be the only sunshine he sees all day."
 -- H. Jackson Brown Jr.
CD Sketchbook