I tried different approaches to adding in detail to the rock face:
1. Using different textured brushes - didn't look very realistic but was quicker.
2. Putting in the imperfections one brush stroke at a time - looked more realistic but took a lot longer.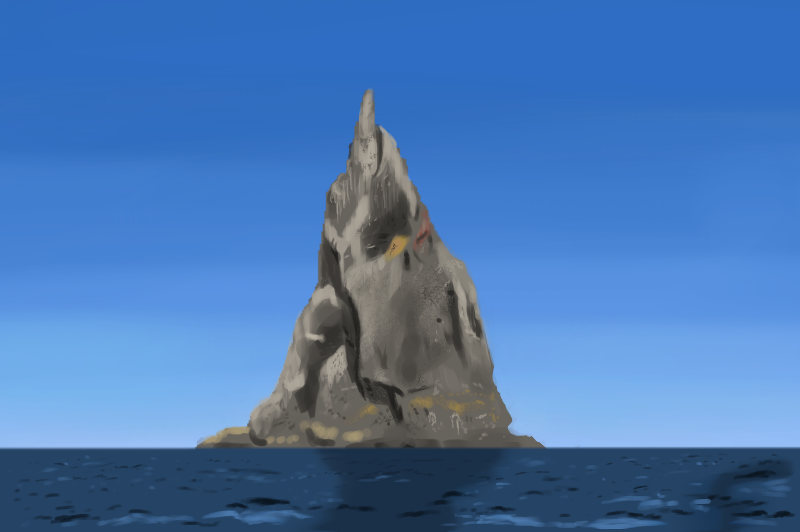 ---
"Today, give a stranger one of your smiles. It might be the only sunshine he sees all day."
 -- H. Jackson Brown Jr.
CD Sketchbook