Thanks for stopping by Ben, awesome tip, I'll watch out for that from now on thanks :).
I work on a canvas of around 1800 x 1000 normally but scale it down when I want to post on the internet - I don't want to eat up server disk space - not sure if that's an actual issue on here though?
Started a study of a flintlock pistol: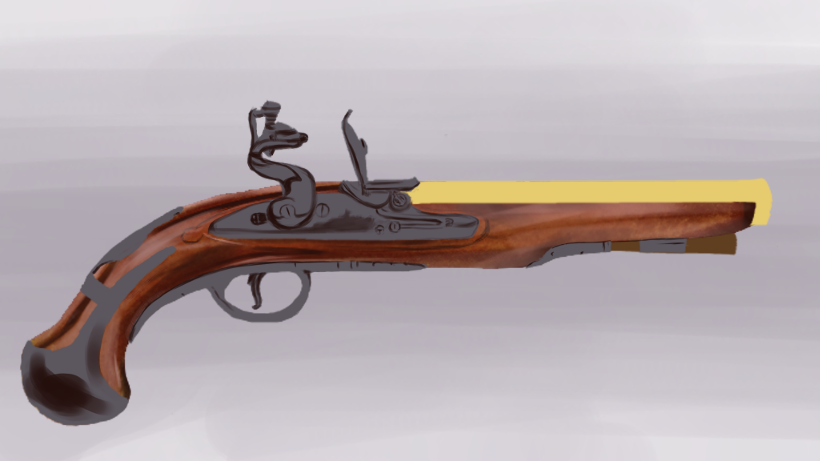 ---
"Today, give a stranger one of your smiles. It might be the only sunshine he sees all day."
 -- H. Jackson Brown Jr.
CD Sketchbook