Yeah I see what you mean now that you pointed that out, thanks Ben!  I've always been a bit tentative with my dark values, I'll try to be aware of that and push them a bit darker and keep an eye on the highlights too.
I've been trying to get a feel for painting anatomy by studying a torso, I should probably push the accents a bit darker I think.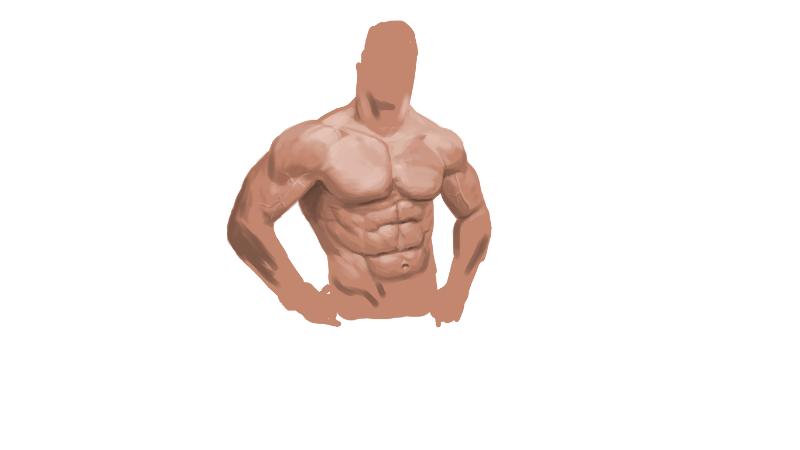 ---
"Today, give a stranger one of your smiles. It might be the only sunshine he sees all day."
 -- H. Jackson Brown Jr.
CD Sketchbook