More character design.  I found that practicing this particular pose a few times really helped.
Hmmm I think the right foot is a bit too small?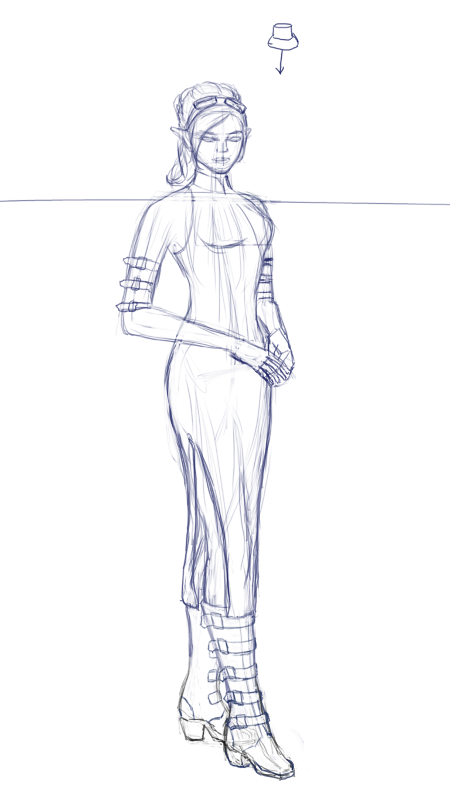 ---
"Today, give a stranger one of your smiles. It might be the only sunshine he sees all day."
 -- H. Jackson Brown Jr.
CD Sketchbook