I didn't know about this for YEARS! To quote the original post I found on dA:
"...Wacom Tablet Properties -> Mapping -> Check Force Proportions
Basically, without it, your tablet's surface area is 'stretched' to match the screen. Here's a test you can do:
1) Without Force Proportions, get a coin and trace it on your tablet (with your paint program open of course)
2) Then, turn on Force Proportions, and do the same thing
What will you see? Your circle will be squished/elongated if your tablet doesn't match your screen size. With Proportions on, you'll get an accurate circle.
I've always felt that I had that weird disconnect from screen-to-tablet, and that was exactly what it was. It's a very subtle change, but it takes some real annoyance out of drawing on it. Basically, your tablet might not match your screen proportions, so it throws your lines off a little.
One caveat - if your tablet wasn't proportionate to your screen to begin with, you will lose some tablet surface area once you force the change. If you have a huge tablet, 1/4th or so of your surface might go to waste.
Hope this helps anyone out that didn't already know this!" ---by mhazaru on dA
So I tried it, and lo, I've been drawing in Squished Mode for years! D: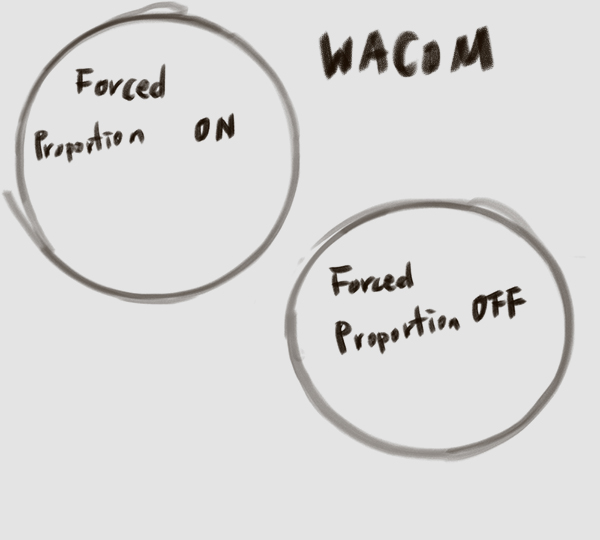 ---