(First off: I hope this is a appropriate place to post this group, if not, just let me know)
[EDIT: If anyone wants to join our companion hangout, just pm me your email and I'll invite you.]
Lets develop some super solid fundamentals TOGETHER!
I'm currently working a lot on my fundamentals and recently I listened to one of Fengs Podcasts and it reassured me how important learning the fundamentals really is. And from my point of view one of the most important skills is drawing through and getting some significant mileage in different subject matters. So I thought we could do this together!
I plan on doing a lot of DTs in different subject matters over the next weeks, like cars, old cars, planes, insects, trains and so on. I think it'd be really good and motivational to do this together. We could talk about techniques, approaches, give feedback and overall have a great time. Especially since fundamentals are really boring and repetitive after some time  I think getting a little group together will help a lot to retain motivation over the various weeks.
So I think this is the right place for everyone who would like to develop some FZD like fundamentals but struggles with motivation in long term. I think together we can do it! And in the end, we all have some super sick fundamentals! Sounds great, right? ?
I'll just let this thread stand here and it will function as sort of a hub for all the stuff we are doing! Lets do this together!
I'll start off with posting my first ever digital draw through. For me it did cost me a lot of time to get used to the process since I so rarely work digital at the moment. I really struggled with getting all the proportions down and after some really bad attempts I decided to work out and simplify the sideview first and the measure and construct from there on.
I found that working with 3 basic layers like Proportions - Geometry - Linework works best for me, one step at a time. And yea, thats it for the first post. Let me know if you would like to come around!
See you here the next weeks!!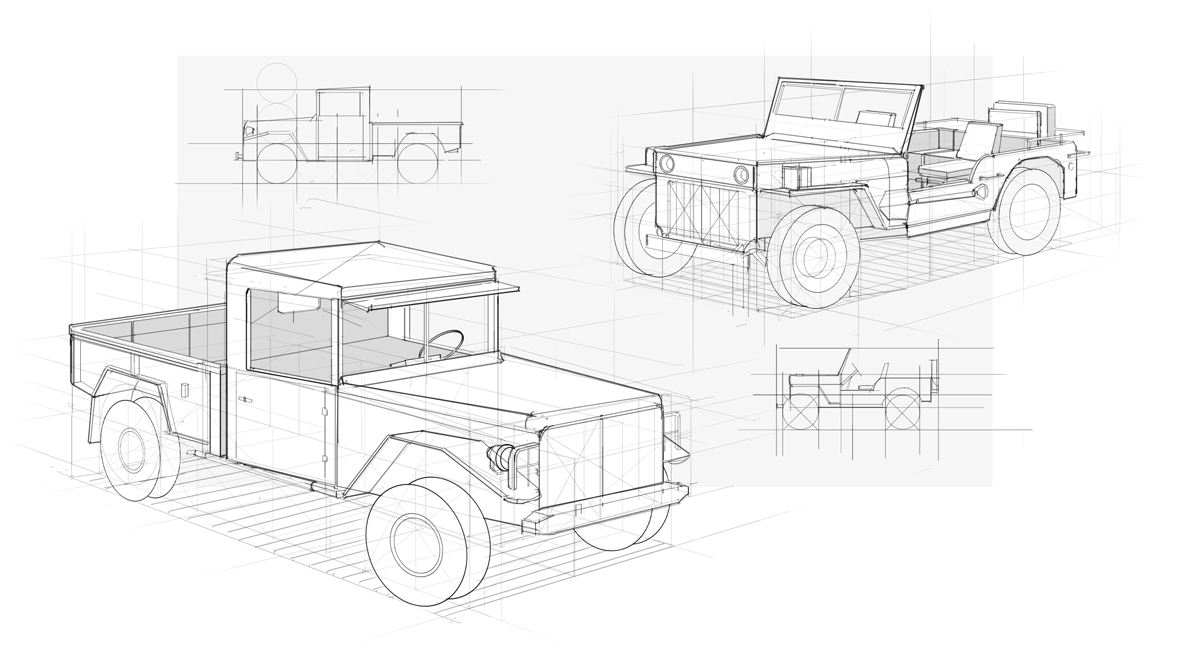 ---