Hey guys,
So I got around to making this sketchbook thing, whoo! 
I guess this is also the place where I put a link to my 
portfolio
? For the background check.
So I've been drawing since I can remember, but I took on digital painting (with the aim of doing concept art for games) in 2007, I think? I was really into it for all these years but recently it kinda stopped. I was basically stagnating for a year or two maybe. I was doing this graduation thang and didn't get around to doing much sketching, studying etc. Was also really dissapointed with the model of acquiring feedback (getting just "likes" on facebook/deviantart and the like) and stopped posting anything for a long time. Then I took some comissions and later found myself drawing without really improving. This has been going on for a while, until I discovered this forum, which really inspired me to get into this awesome learning mode which I loved so much back when I was starting. I've decided to really push myself to get better now, do all these excercises I never really did and really get into it, just like the old times ;)
Let's do it:
A problem that was always bugging me is that every portrait I do sucks. Especially female portraits.
Never really gave it too much thought, but recently I was also told every girl I paint looks the same, so I decided to fix it.
Here are some sketches (yaaaaaay for re-acquainting myself with the traditional sketchbook, too) from imagination. Tried to diversify it as much as I could, still trying to make it look good. Tried to keep up with the speed, too. Damn is this hard. It always look super cartoony, and I don't want it to.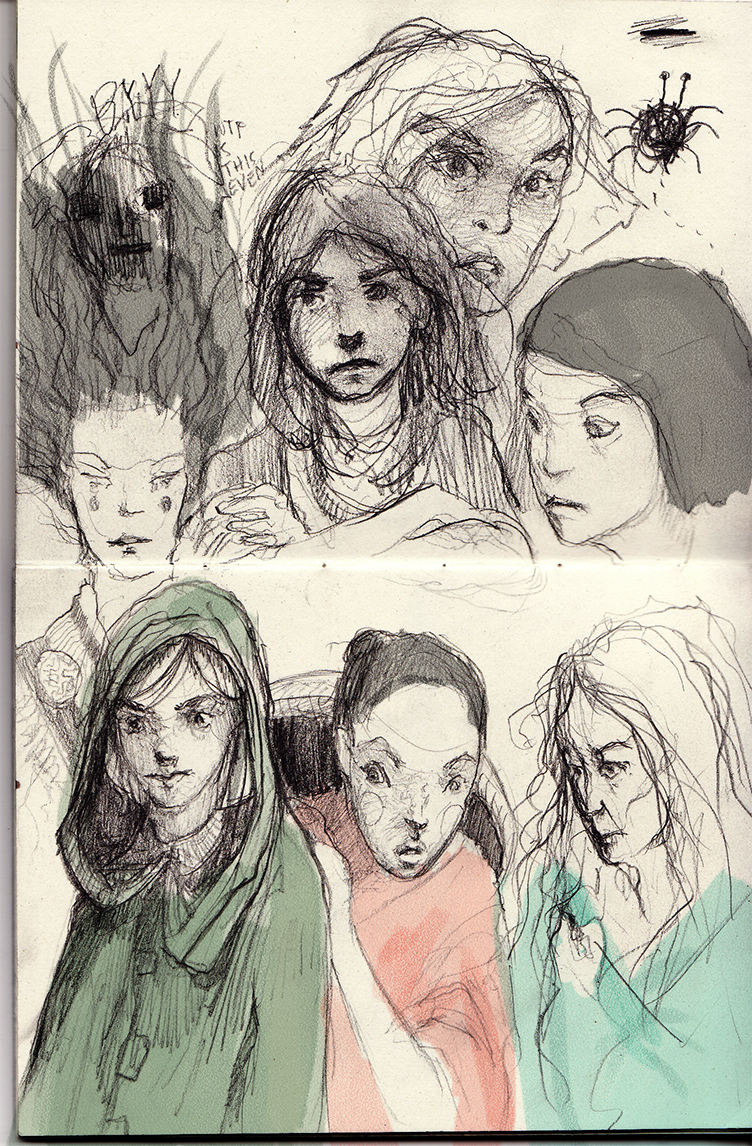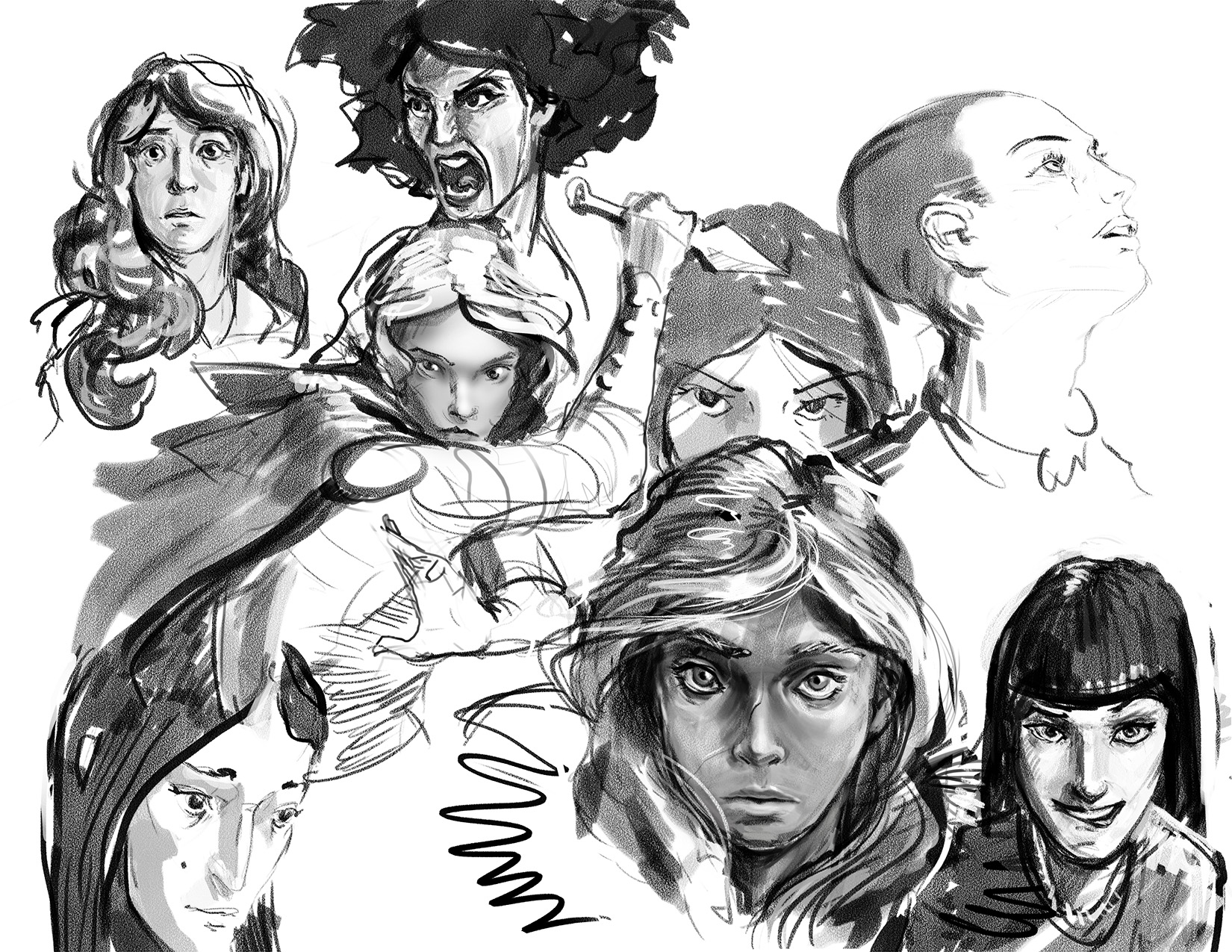 Also, here's a quick illustration while we're at it, in the spirit of doing stuff. I was mainly concentrating on the materials on her garment to look good while trying to do it fast.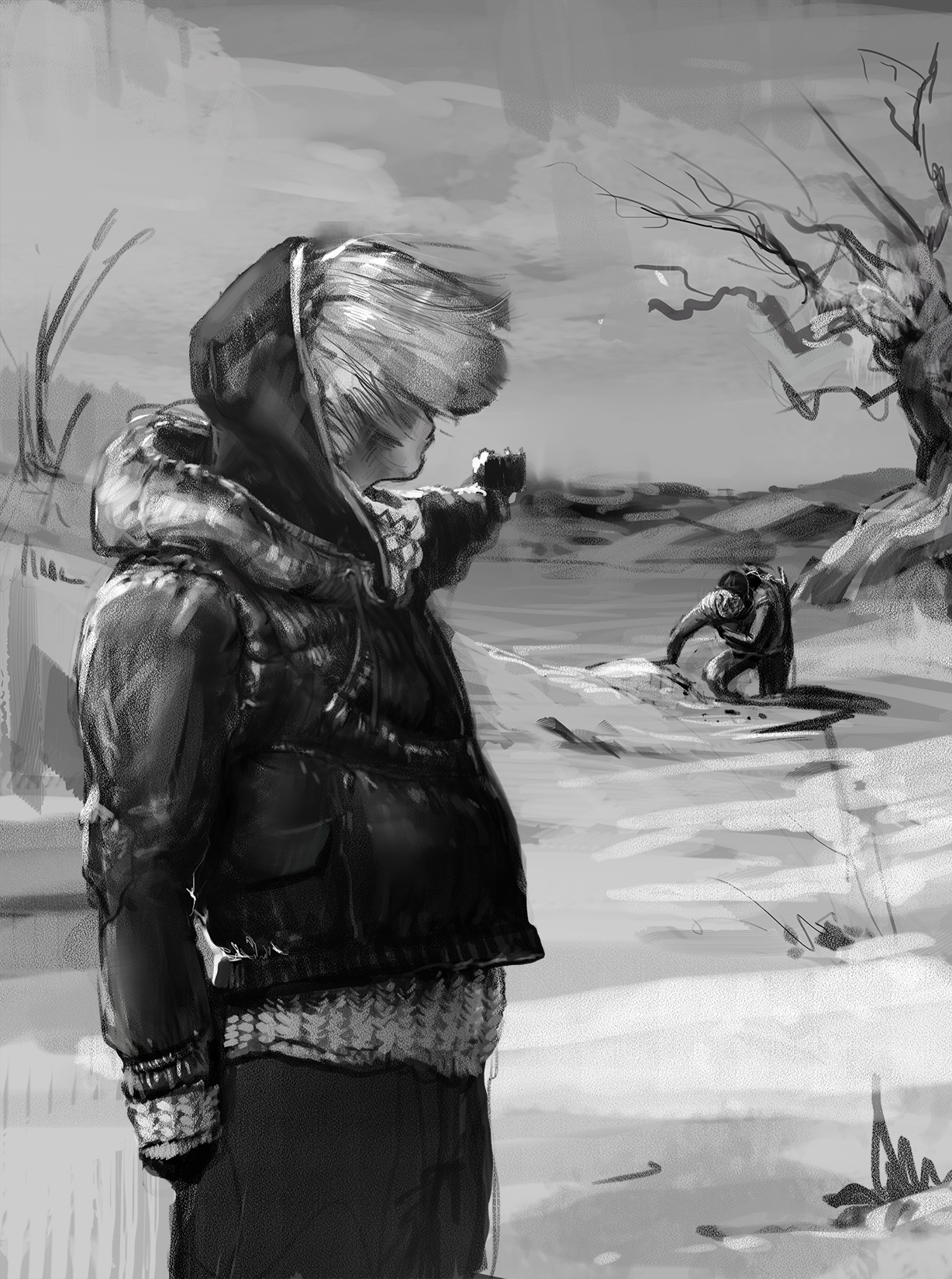 Yaaaaaay!
I would really appreciate all the feedback \ (•◡•) / Thanks!
---