I´m preparing my next portfolio piece, from now on i will replace my existent portfolio pieces with new ones. I plan this to be the first.
So, what you think about this composition?
The basic idea is, two adventurers in an old long ago forgotten ruins, and of course, the creepy beast coming to devour them.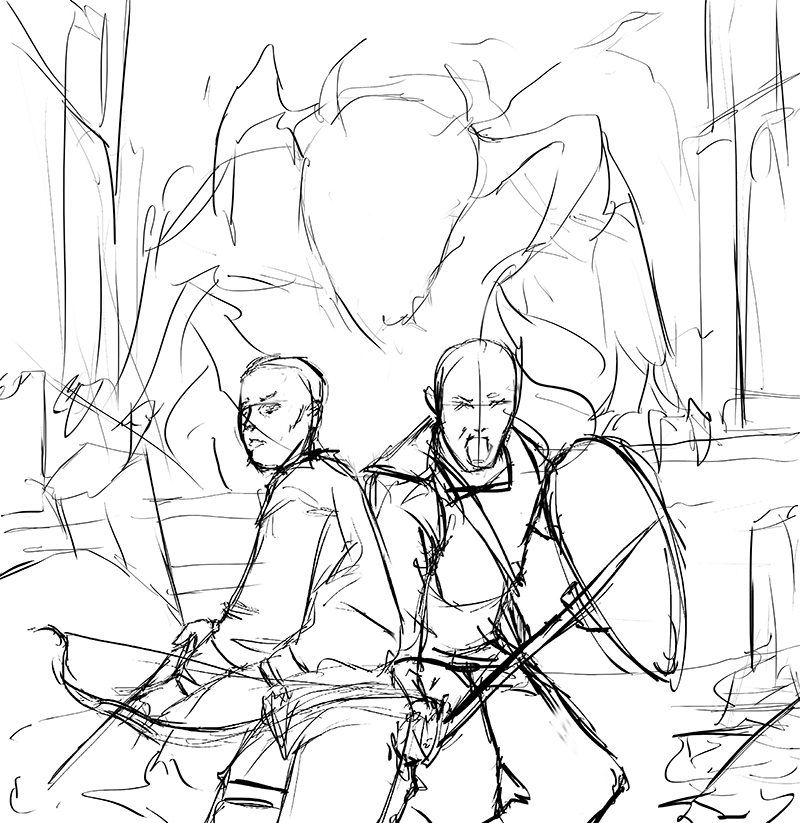 ---