Hello everyone! My name is Diana, I'm 21 years old, and I've been drawing since around 2012. I've completed over 8+ sketchbooks and since stumbling upon this site, I've decided to start posting my works here.
What I use to draw/paint:
I use a Kamvas 13 for digital art

Programs I use: Photoshop 2021 (I'm new to it), Paint Tool SAI, Paint Tool SAI v.2, GIMP

I still love physically drawing in a sketchbook, so I've been keeping a Fabriano sketchbook with whatever HB pencil/ballpoint pen I can find. I use all kinds of mediums in my sketchbooks as I like them to look a bit more interesting when flipping through them.

My current focus is learning how to master drawing the human body. I love comic book illustration and I used to watch a lot of anime and read a lot of manga when I was younger. My dream would be to start my own graphic novel/comic some day, but for now I just want to be able to draw characters and things I like without my proportions being all wonky.
After I feel comfortable drawing people I hope to move on to being able to create environments to be able to place them into. Any feedback or suggestions are welcome, I'm always happy to hear critiques! :)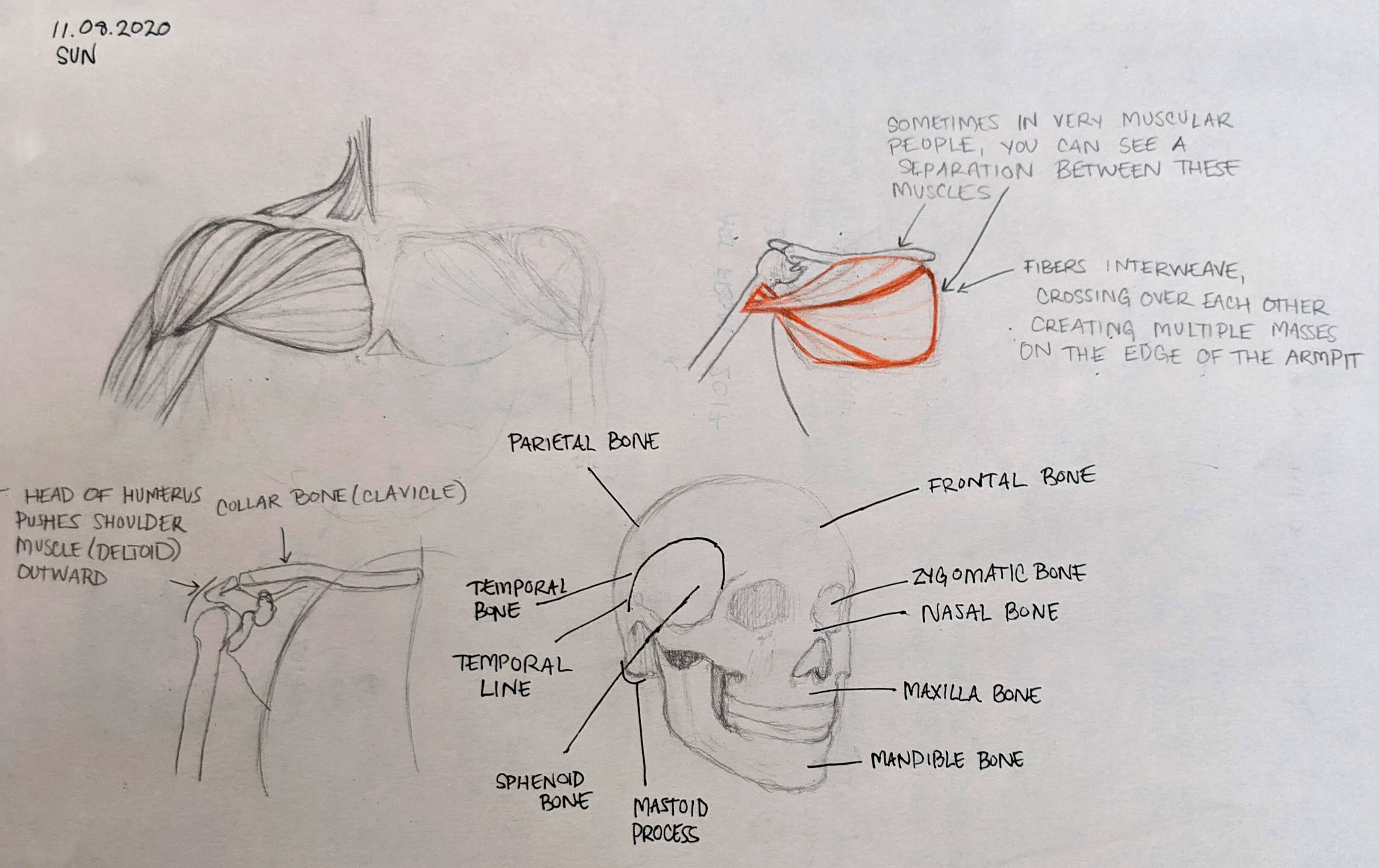 Here is the first page of this sketchbook I'm working on. I'm currently just doing studies from Anatomy for Sculptors, Understanding the Human Figure by Sandis Kondrats and Uldis Zarins. I really like this book so far and I appreciate how detailed it can be while also sharing ways to simplify the human form as well!