Hey!
In this thread we will be sharing our progress for our
Rising Stars Deathline
.
As of today, 16th of August, we have
58 days
till the 13th of October. The deadline for the contest is the 14th. We aim to have everything ready and set at least one day earlier, just in case.
The contest has us send 5 of our best work. That leaves us with an estimated
10 days per image
, with some extra 8 days for revisions, unexpected events, and the like. We really hope it's enough!
-----------------------------
So my first image is going to be a princess looking out to the horizon.
I'm starting with a bit of a head-start. I've been planning and working on and off in the image below for the last month. The actual aim is to have it finished by the
26th of August
.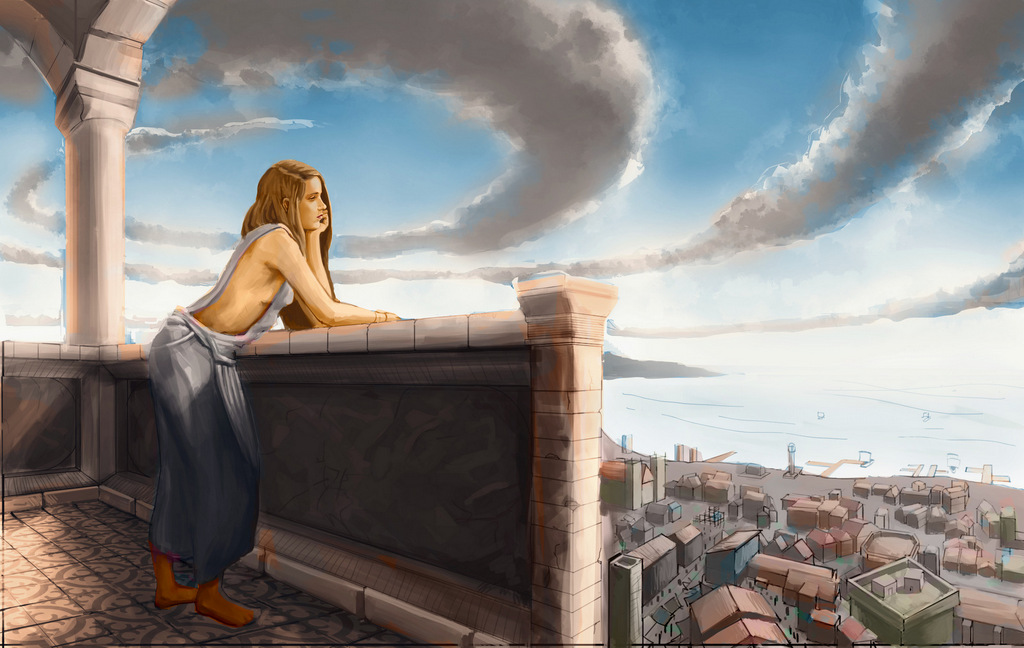 ---