@wld
Haha thanks, but really thanks for pointing for pointing out my laziness. Tried putting more effort into those types of studies <3.
Work ethic has been hit a lot @-@. Like i get distracted more than usual when sitting down at the desk. Probably cause I'm just tired from school. Only got 2 or 3 more months of prison B].
Finished the 6 fanarts :D. Took about a week to do, kind of crazy that I wanted this to be done in 5 days. Experimented a lot with digital tools like color correction here. Remember feeling a little burnt towards the end with the LoL characters though.
plein air from 3/10, dead stump in my backyard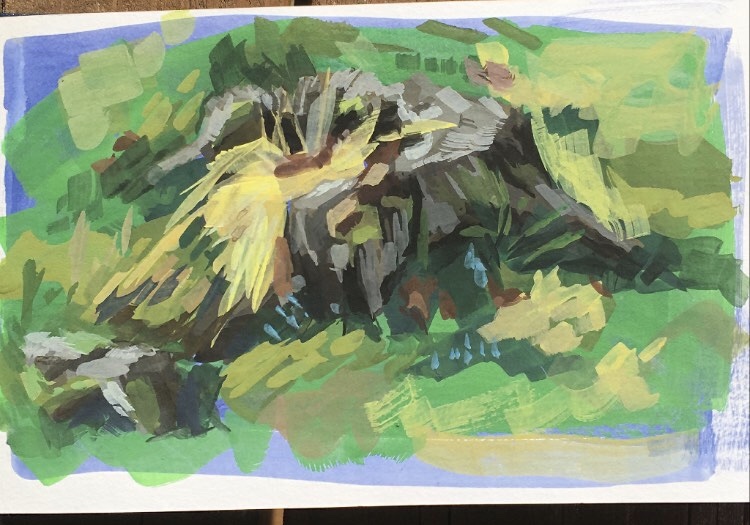 doodles of my characters :1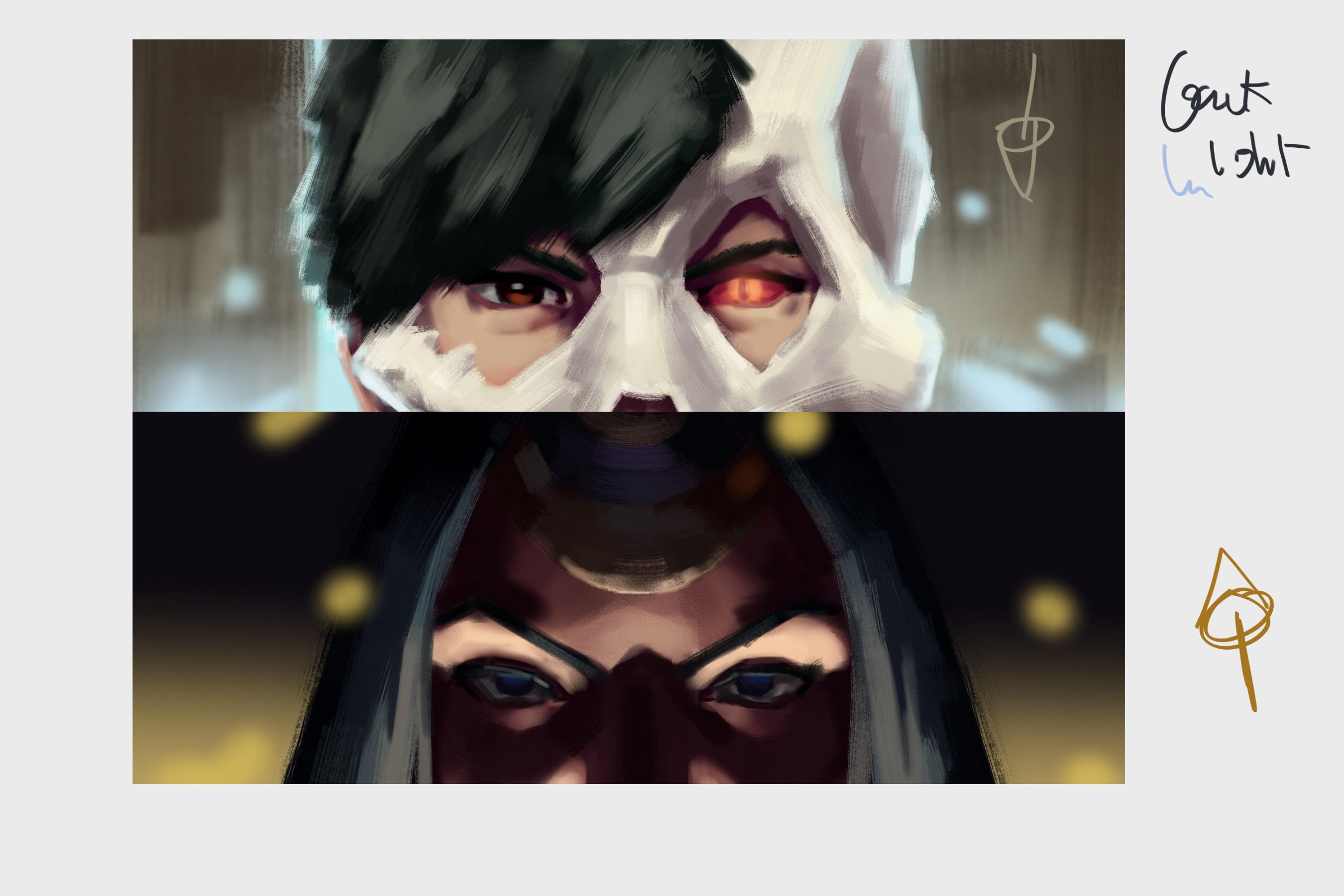 studies I was planning to do during school, but got sidetracked with other studies
more studies screen caps on the left, redraws studies on the right. I think there's the same studies I did last year on this sketchbook <3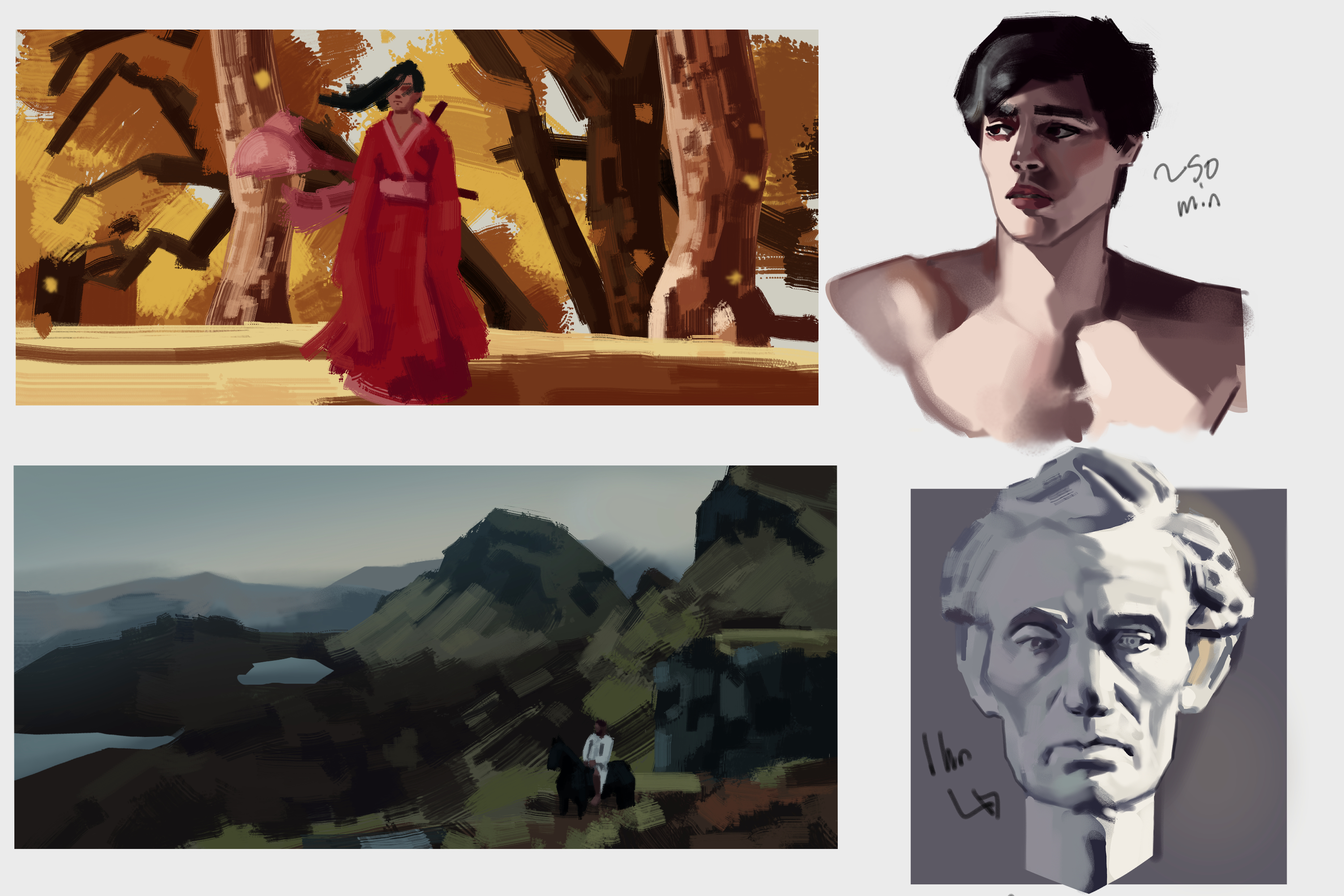 Some exploration for a big personal project I wanna do soon, doing bunch of studies to get ready. Inspired by one of my
favorite songs
uOu. I have an image already in my head, but gonna need to do a some design work for all the characters.
Artist studies, Thomas Roisland on the top, Shant Rise on the bottom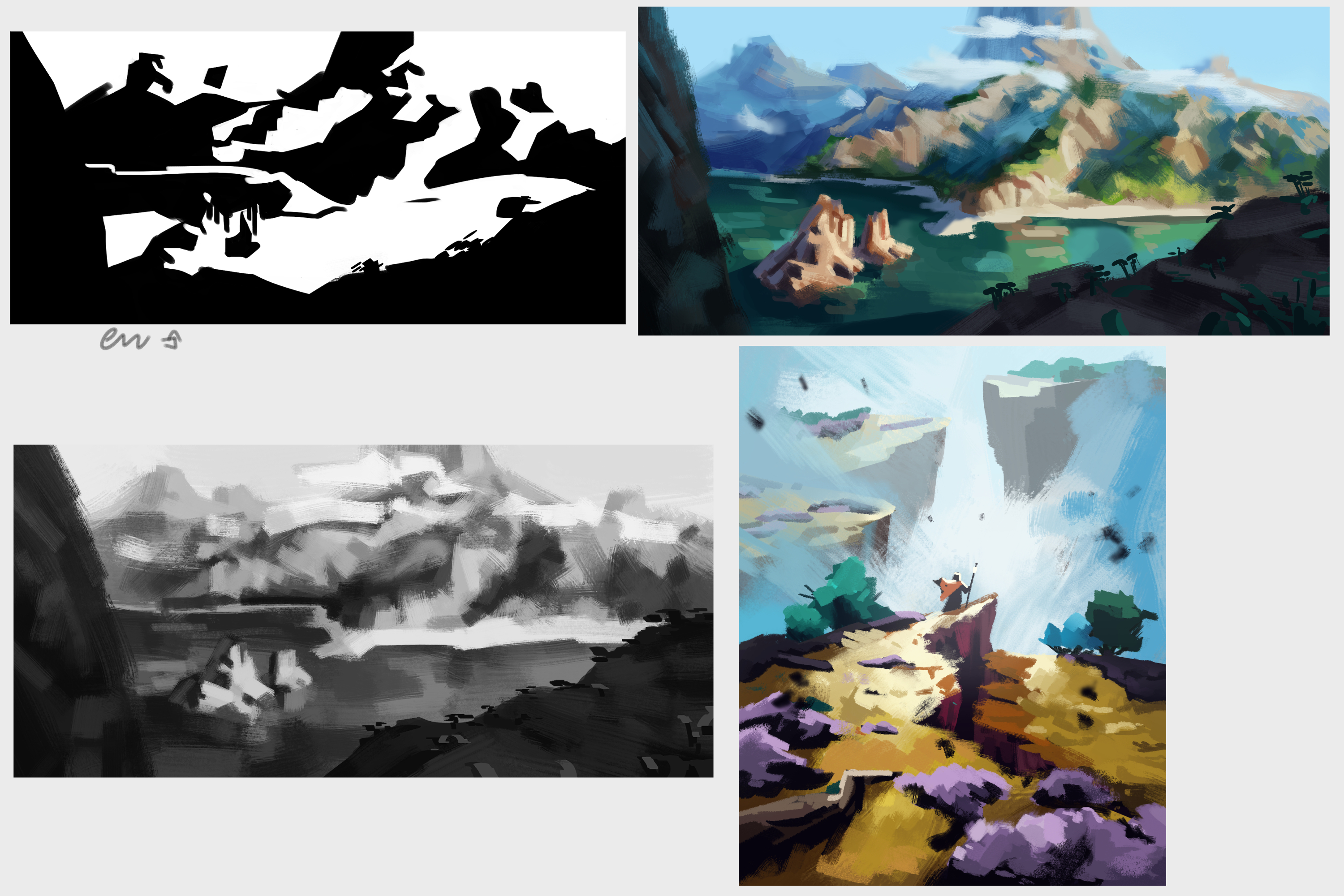 Last week's plein air. First time actually doing an open view area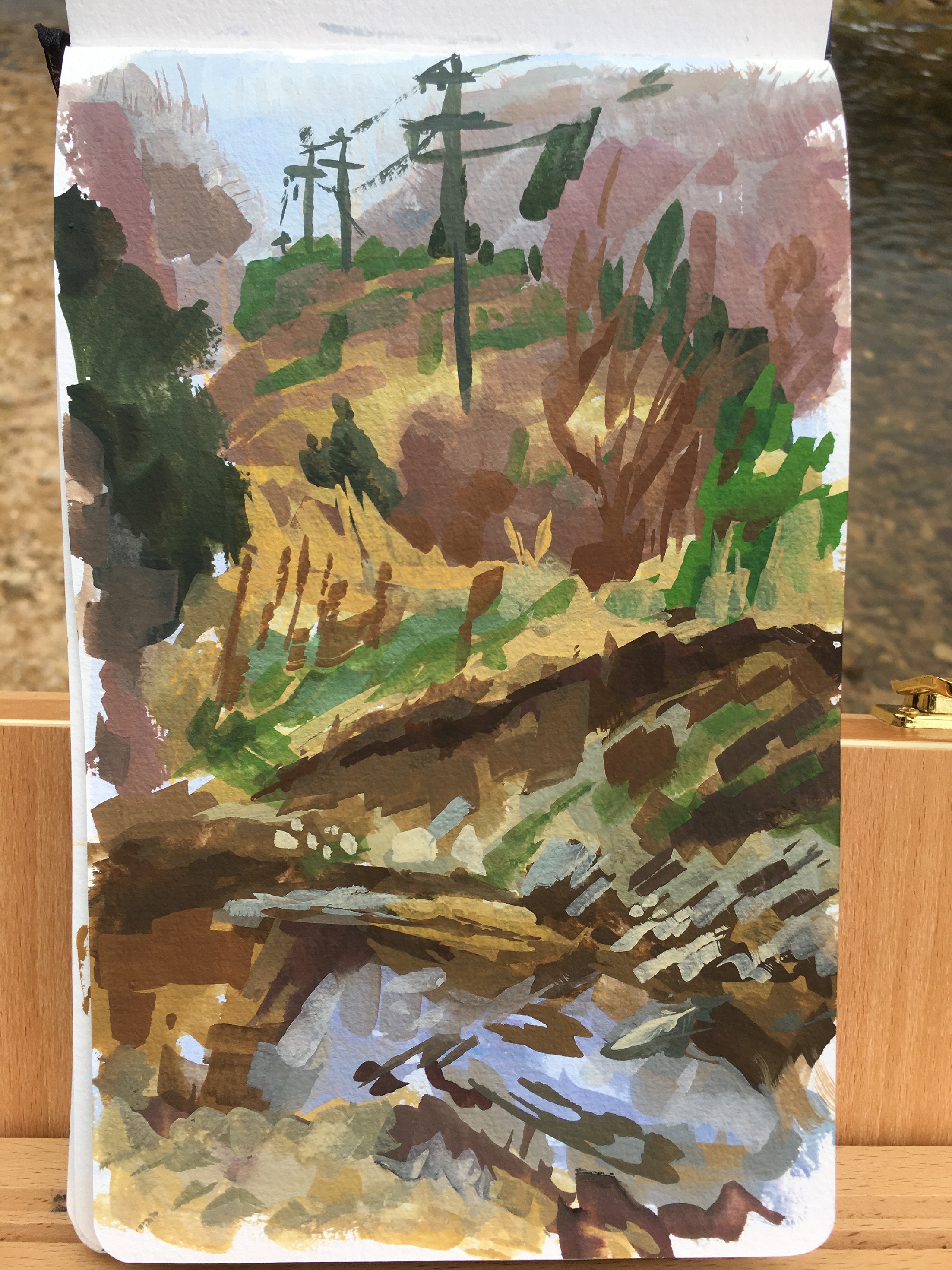 some of the refs for the things above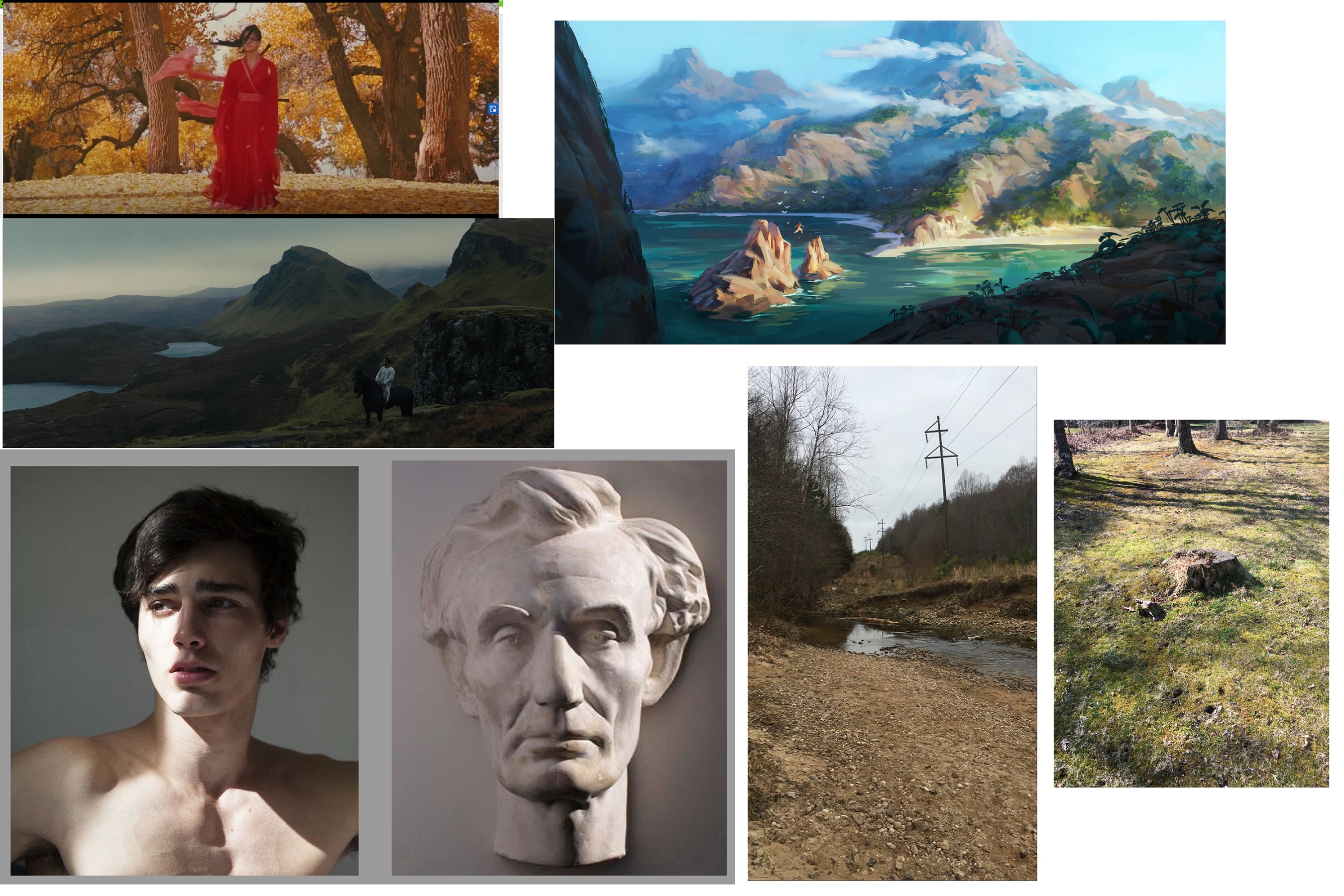 took my time one night with doing figure drawing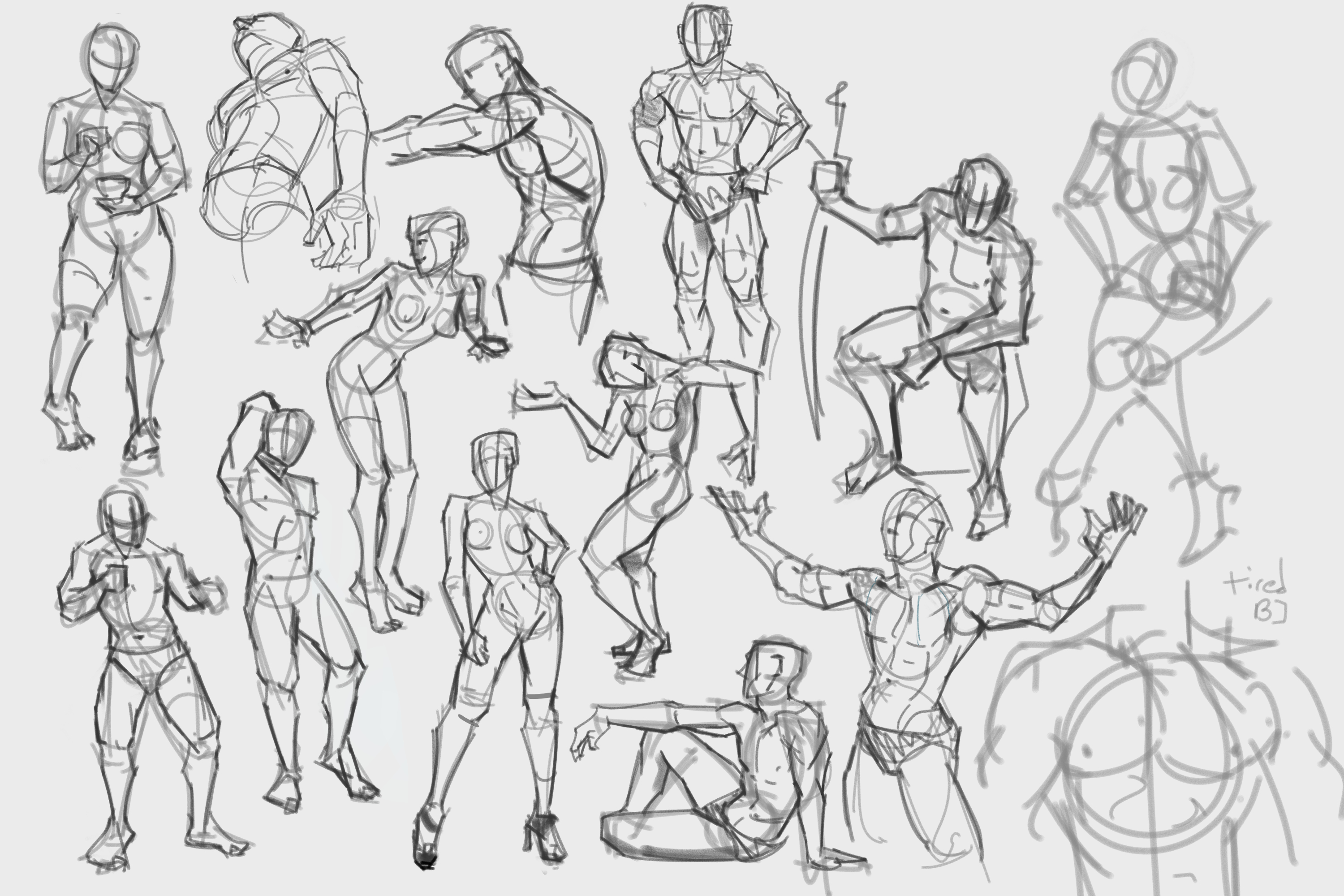 Art class assignment to draw a family member There's gonna be weekly prompts given from class but I don't mind it
Recent study during school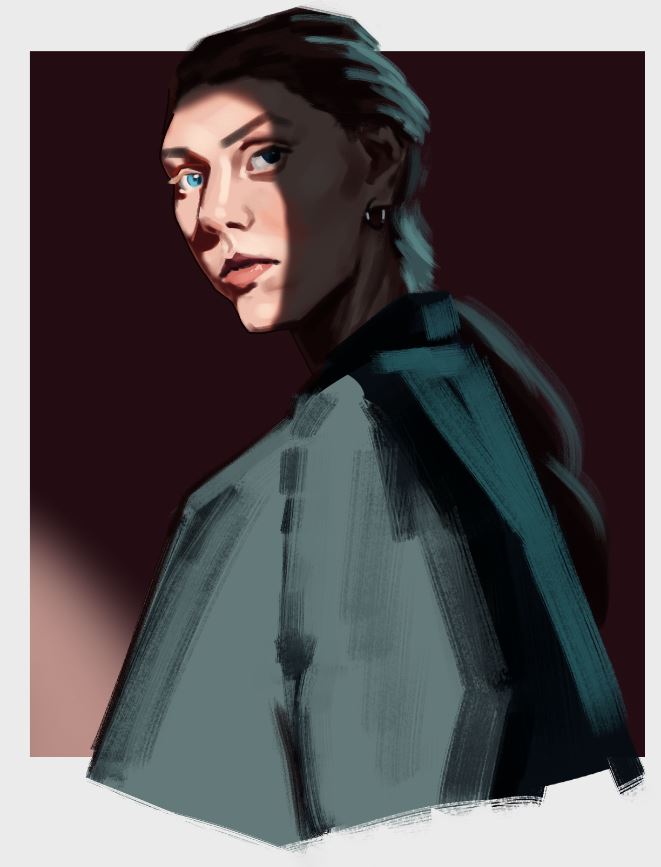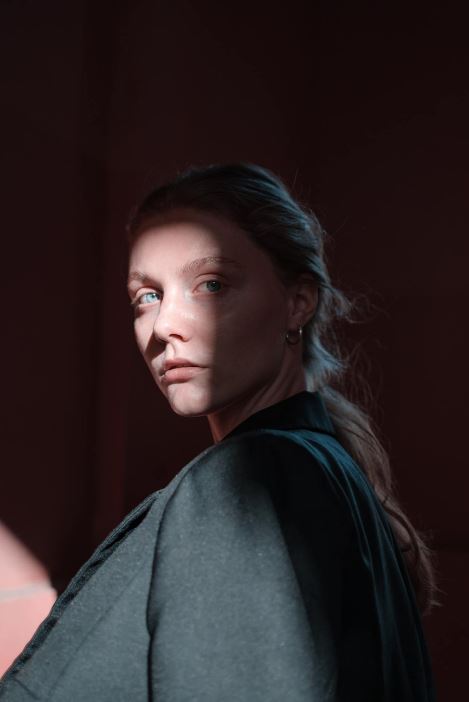 Crossover fanart few days ago. Haven't been able to do art time because I have a lot of make up work to do for school : ^)