Got this idea from the book "Mastering composition" by Roberts, Ian. He suggested to do a small thumb sketch a day focusing on studying composition of objects arranged in space (from life). He promised it will improve composition skills. We shall see... The topic of composition came up between Lyraina and I one day, and since we both have a new MoleSkine book, we decided to make it a composition-a-day sketchbook. 
Anyone else feel like joining? The more the merrier! I'd suggest pick a physical sketchbook, or staple A4 printing paper together to make a sketchbook so you have a finite beginning and ending for this. Or set a number before you start digitally. 
The goal is to do 1 page per day, and either 1 or 2 boxed-in sketch of real life objects, cropped to look like nice composition to ourselves. We don't use the back of the page because the paper's too thin. Also, this makes the book finish faster, and in turn, we'll feel better :P The sketch does not need details or complicated shading. 
Use viewfinder if need, or the all-purpose fingers for cropping view if needed!
The notes I took from that composition book - including the suggested exercise - can be found here if anyone wants to look at them: 
http://crimsondaggers.com/forum/showthread.php?tid=4975
############
And here are the first 2 days from me: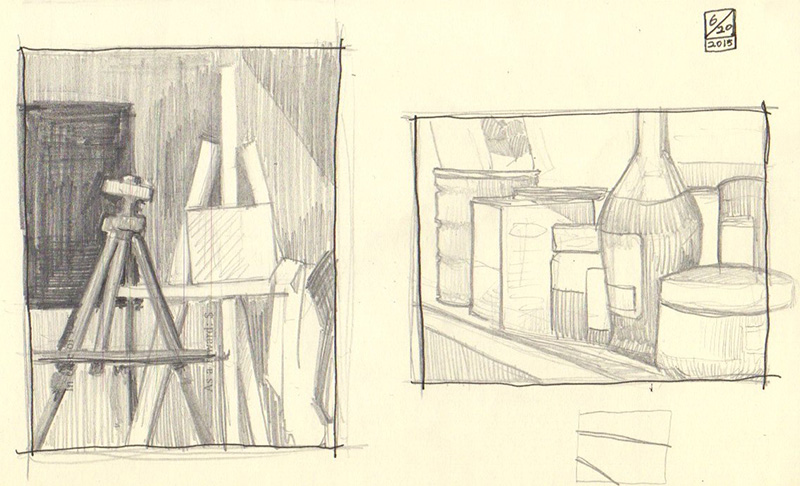 ---