@Fedodika:  Thanks mate!
@Darktiste:  Hey thanks for the in-depth critique there dude!  I absolutely agree, analysis of forms is key, when I sketch like this, I try to construct from simplified 3D forms to begin with - although I don't quite simplify to circles and triangles so that's probably an area I could improve upon - simplification.
Here's another one: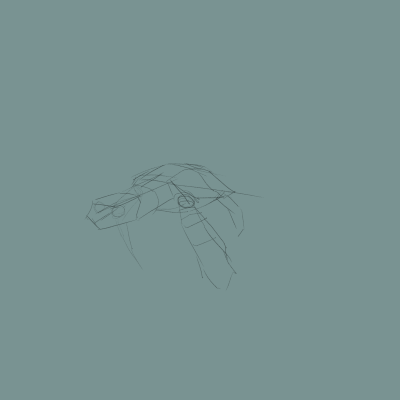 ---
"Today, give a stranger one of your smiles. It might be the only sunshine he sees all day."
 -- H. Jackson Brown Jr.
CD Sketchbook