07-30-2015, 09:16 AM
Prospass:
Using my studies as reference is a great idea! thanks a lot for your advice dude, I really appreciate it :) I took the plunge, and started working on another painting

--
Started the day with some gesture drawing and back to practicing some lady faces after studying Kim Jung Gi. It still blows my mind how he can use an ink brush like that. There's no room for any mistakes. He get so much expression and sexiness in his girl faces and his perspective and proportions are always super accurate. He even pays attention to the contrasts in his line-weight.
 A few skin studies too. I should do longer ones next time. It's tough getting that blue sky light into the skin shadows.
Also, here's a character snake girl I'm working on. I'd love to get some critiques on it :)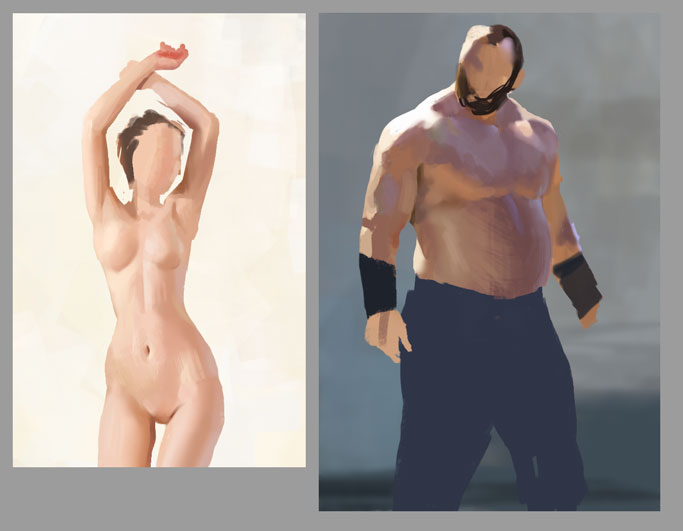 ---