@Fedodika:  Awesome, thanks for feeding back mate.  Out of all the things you've pointed out, I think my biggest concern is the stiffness - you are right - I will tackle that first I think.
@Shinkasuru:  Thanks for stopping by mate.  Yeah good point about the latissimus and the forearms, I'll probably do some studies to build my visual library for these.
So to combat my stiffness, I did some gesture sketches: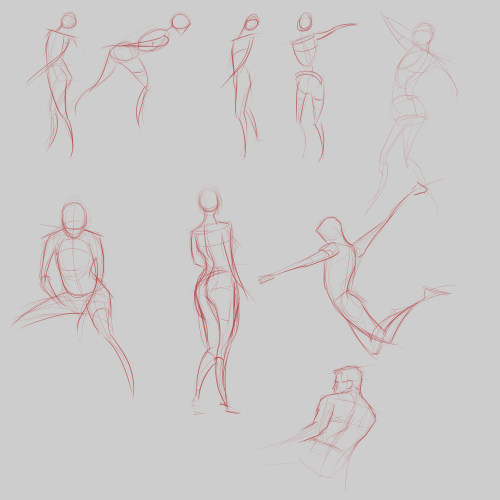 And then another sketch from imagination, this time I started from a gesture sketch instead of from a construction sketch to try to get rid of some of that stiffness.  It's interesting because when I dipped back into my Hampton book, he starts from a gesture and then builds in the construction on top of the gesture.  I obviously forgot all this from when I went through the book last time!  Again, any crits. most welcome: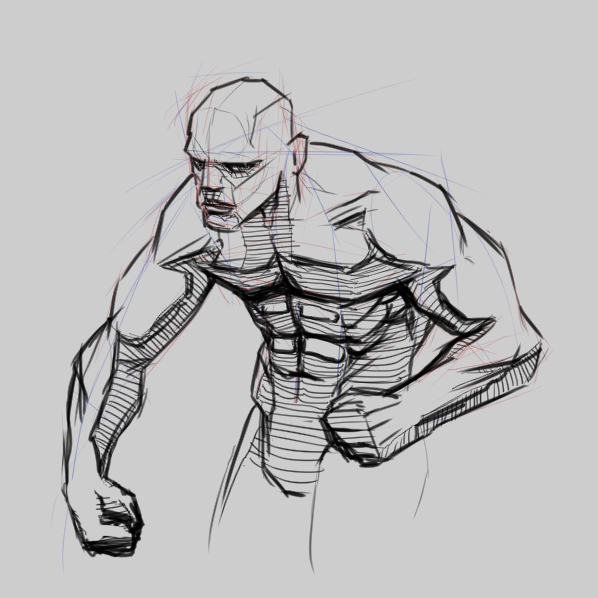 ---
"Today, give a stranger one of your smiles. It might be the only sunshine he sees all day."
 -- H. Jackson Brown Jr.
CD Sketchbook